Our mission is to be kind, be helpful and be sharing in terms of revitalizing the Twulshootseed language by producing language users. This includes implementing various forms of communication including: conversational speech, language use in the home, language transmission to children, and public speaking.
The Puyallup Language Program has been created to revitalize Twulshootseed. Efforts are currently underway to implement day to day use of the language. The emphasis is to get individuals to start using language for communication. The language begins to come alive as we change out English for Twulshootseed in day-to-day speech.
The objectives of the program are to implement language use within various domains, including: conversation, language in the home, public speaking, and transmission of language to children.
Our goal is to help individuals establish their own language program and to let go of one centralized, controlled language program.
The goal of the program is to create physical locations, language nests, where English is not allowed, and Twulshootseed is spoken.
Zalmai ʔəswəli Zahir, Sioux
---
PHD candidate, Linguistics at the University of Oregon
Lushootseed Language Consultant, Puyallup Tribe of Indians
Lushootseed Instructor, Lushootseed Language Institute Lushootseed Instructor, Northwest Indian Language Institute.

Zalmai ʔəswəli Zahir is a student of Lushootseed and has been working with the Lushootseed language and culture for over 40 years. His mother was of Sioux descent and his father was Afghan. His step-father was Puyallup Indian from whom he began learning Lushootseed at the age of eleven. Beyond language learning with his step-father, ʔəswəli has studied with various Lushootseed speaking elders. The majority of his study has been on the Southern Lushootseed dialect. Since 1989, ʔəswəli has been teaching Lushootseed classes. His current focus includes language revitalization by focusing on language-use. He is currently finishing a Ph.D. in the Theoretical Linguistics graduate program at the University of Oregon. The primary focus of his degree is Lushootseed. He conducts online Lushootseed sessions that promote language use and is a consultant for the Puyallup Tribal Language Program located in Tacoma, Washington. Zalmai has also been a Lushootseed Instructor at the Northwest Indian Language Institute (NILI) held each summer at the University of Oregon for the past 10 years. Currently, he works with about twenty 2nd-language speakers that use Lushootseed at least one to two hours per day. Their goals include making Lushootseed a primary language in their lives.
Amber Sterud Hayward, Puyallup/Salish
---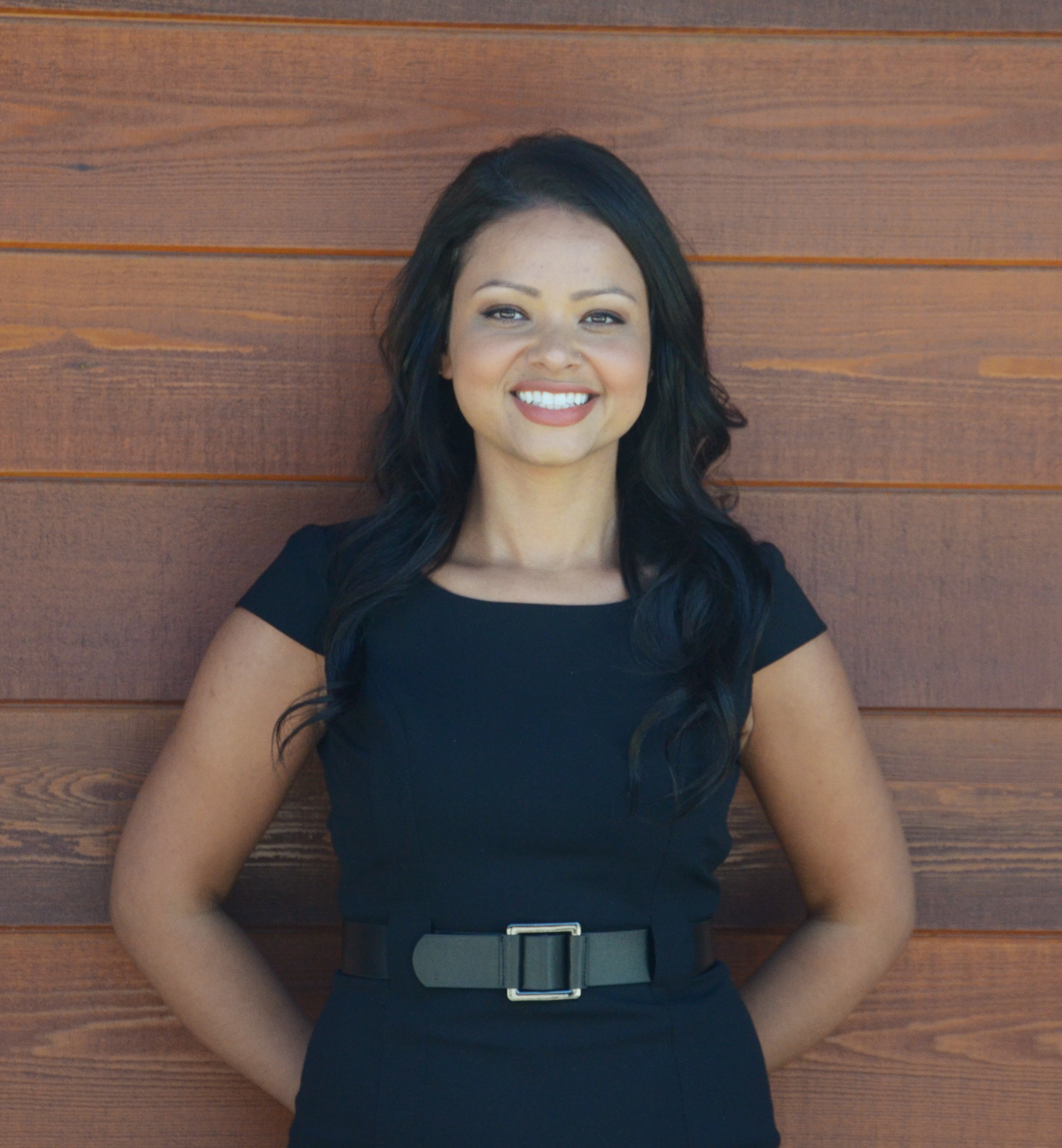 Language Program Director, Puyallup Tribe of Indians
Amber Sterud Hayward was born on the Puyallup Reservation where both of her parents, Michael Sterud and Consola Hayward were born and raised. She is enrolled in the tribe of her father, the Puyallup Tribe, and her mother is enrolled in the Confederated Salish & Kootenai Tribe. Amber and the majority of her family unit reside on the east side of Tacoma on the ancestral lands of the Puyallup people, where she raises her two sons, ages 10 and 3 years.
Amber began working for the Puyallup Tribe of Indians in 2002 as an Accounting Intern, and then transferred to the Historic Preservation Department for approximately 8 years under Tribal Historian and influential elder, Judy Wright. Following Mrs. Wright's retirement, Amber then transferred to the Language Program in 2012 as a Language Instructor. During the same time, Amber enrolled in the Reservation Based Community Determined Program at the Evergreen State College and earned her Bachelor's Degree in Native American Studies.
After a pivotal shift in the Language Program, Amber was promoted to Language Program Director and worked with Lushootseed Language Consultant, Zalmai Zahir on Lushootseed revitalization in the Puyallup community. The program moved forward with the goal of using Lushootseed daily. Efforts took Amber into the community, tribal school and daycare through the modeling of language use in the classroom, creating materials and the creation of language videos to enhance language revitalization.
Amber has been speaking Lushootseed in her home for 3 years with her two sons. Her 10 year old son is a second language learner and her 3 year old son is first language speaker of the Lushootseed language. She also incorporates her mother's ancestral language, Salish, into the lives of her children and extended family.
Amber is a licensed foster parent through the Puyallup Tribe, and regularly visits the inmates at the Puyallup Tribal Jail to work on language and beading. She treasures her 87 year old grandmother and puts her to bed twice a week. She also runs the Stadium stairs weekly with her cousins and sons. With two athletic sons, you will also find Amber at basketball games and athletic events each weekend.
Chris Duenas, Puyallup
---
Media & Web Developer, Puyallup Tribe of Indians
Chris Duenas is a Puyallup Tribal member born and raised Tacoma Washington. His parents are Joe and Lynnette Duenas. Chris' grandparents on his father's side were Frances Judy Wright and Roque Duenas Sr. Chris' grandparents on his mother's side are Jean Berys and Jerry Maxim. Chris graduated from Fife High School in 2007 and continued his education at Bates Technical College in 2010 for digital media, with Audio/Video being the primary focus.
Chris began studying web and app development, which led him to the Puyallup Tribal Language Program in 2011. He has created 4 apps for language as well as a website for both the language program and the Puyallup Tribe. The change in leadership at the Language Program allowed Chris more creative freedom with digital media, to create content for language revitalization purposes.
Focusing primarily on the digital content of the language program, Chris also currently dabbles in teaching the txʷəlšucid language. He also designs contemporary Coast Salish art for shirts, brochures, logos and other similar items. His love for music has also found its place in his work with creating music for videos or singing some coastal jams.
Chris also works to encourage his wife, parents, nieces and nephews to speak the txʷəlšucid language; helping them with online courses as well as bringing the language into the home.
Outside of work, Chris plays in a band and runs a recording studio. He also commercially dives for geoduck through the Puyallup Tribe. He can also frequently be spotted riding his bicycle on the Tacoma Waterfront.
Archie Cantrell, Puyallup
---
Language Instructor, Puyallup Tribe of Indians
Archie Cantrell was born and raised in Tacoma, WA and is a member of the Puyallup Tribe of Indians. He and his wife, Jolene, have 4 children ranging from 9 months to 14 years old. Archie is a licensed and active foster parent, and is currently attending classes for his Associate's Degree.
Archie graduated with honors from Puyallup High School in 2004 and became employed by the Puyallup Tribe shortly thereafter. Archie began working in Natural Resources at the Puyallup Tribal Fisheries as a Fisheries Sampler in 2004. In 2006, he changed positions and became a Fisheries Specialist. This work allowed him to participate and further his appreciation in all aspects of salmon culture, which is the Puyallup Tribe's most valued natural resource.
Throughout his employment within the Puyallup Tribe, Archie has also been active with tribal youth. Archie served on the Puyallup Tribal Youth Committee from 2005-2015, serving as Chairman for eight years. Archie's passion for assisting young tribal members lead him to change departments. In fall 2014, Archie transferred to the Puyallup Tribal Youth Center to work as a Youth Coordinator. This position allowed him to work closely and interact with tribal youth in the community, and also those attending Chief Leschi School.
Due to the Language Department office also being at the Youth Center, Archie began spending time with the language staff and learning introduction Lushootseed materials. This chance occurrence sparked his interest and he began pursuing personal Lushootseed instruction. After realizing he wanted to be a part of the Lushootseed movement on a full-time basis, Archie again transferred departments and began working for the Puyallup Tribal Language Program in summer 2016. This work allows him to work with tribal community members of all ages, and work directly with Chief Leschi Schools.
Archie is a very active member of the Puyallup Tribal Community. In addition to language, he enjoys participating in other cultural activities, such as singing and dancing in both coastal and plains styles. In his spare time, Archie is an active hunter, and commercial harvester of salmon, crab, shrimp, and geoduck.
David Swayla Duenas Jr., Puyallup
---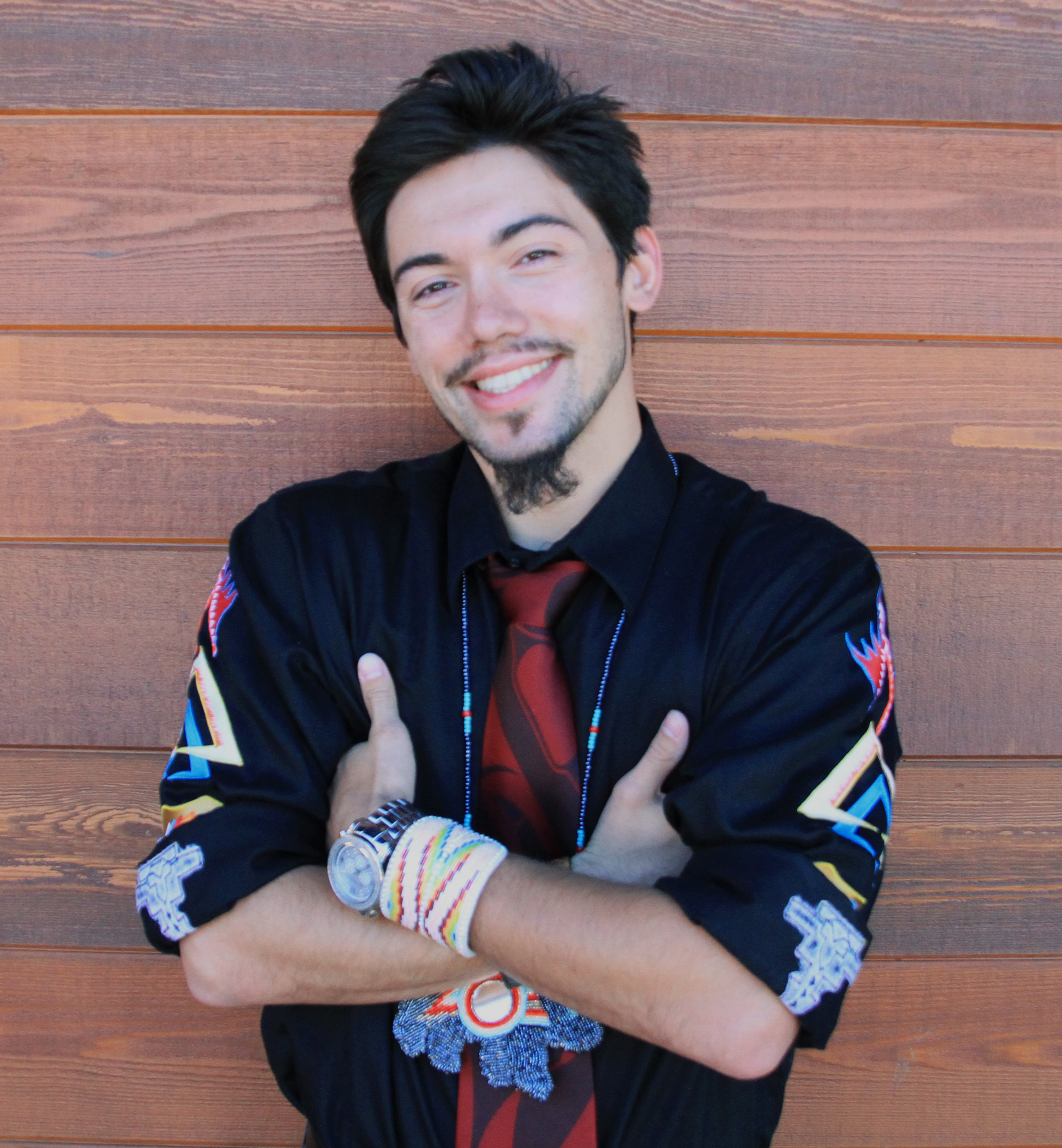 Language Instructor, Puyallup Tribe of Indians
David Sway-la Cougar Duenas Jr is a Puyallup Tribal member and also has cultural strands with the Blackfeet, Comanche and Choctaw tribes. He is currently employed with the Puyallup Language Program as a Language Instructor. David graduated from Chief Leschi Schools in 2012, and will complete his Bachelor's degree with an emphasis in Environmental Studies at The Evergreen State College this year.
In the Puyallup Language Program, David is currently working hard to achieve a Level 1 certification in Lushootseed. Interestingly enough this work toward certification is a process that usually is found to take close to a year to complete, however with the previous online Lushootseed classes that he attended, David is proving himself to be a dedicated and studious individual who is looking to achieve Level 1 certification in a shorter timeframe.
David is an interesting individual, his family connections are vast he has many relatives within the Puyallup Tribe. Some of which include the Cross, Reed, Wright and Conway families. David married his high school sweetheart, Yvette M. Duenas, from the Quileute Tribe in 2015 and has proudly been married for the past two years. Today they are both employed through the Puyallup Tribe, Yvette working with the youth at Chief Leschi Schools. They also are active as singers and dancers within the tribe and have performed with Chief Leschi Schools and other groups and tribes throughout their lives. David is also no stranger to loss. Prior to his marriage, he lost two very important women in his life, his mother in 2012, shortly after losing his grandmother Judy Wright in a short span of time.
Throughout David's life, he has been introduced and involved in some work that included culture and community. That early education into the traditional values that his father, David Duenas Sr. carries is evident within David's life, with his constant involvement with his tribal community. His father opened those doors by servicing the community through assistance with funerals, repatriation, and activism through the Puyallup Fishing wars, American Indian Movement (AIM), Native American Church (NAC) and multiple other communities such as the Sweat lodge, Pow-wow, and Administrations.
Chris Briden, Puyallup
---
Language Instructor, Puyallup Tribe of Indians
Chris Briden was born in Puyallup, Washington. Chris is Puyallup, Blackfeet and Coeur d'Alene. His mother is Roberta Basch, his dad is Allen Briden, his Puyallup grandpa is Ruben Wright Sr. and is Coeur d'Alene grandmother is Elaine Briden. His Blackfeet grandmother is Rose Briden.
Chris spent his early years in Tacoma, Fife and Puyallup. However, he spent most of his life in the Seattle area. He was lucky enough to hear the old language spoken by his grandpa, Ruben Wright Sr. Regrettably, Chris did not appreciate how important it was to learn as much as he could from him and when Ruben passed away, he thought that the language was gone from the world forever.
Chris took a path that led him into the music field. He went to Central Washington University to study music education and played the viola. Eventually, he enrolled at Indiana University where he completed his undergraduate degree and then his master's degree in early music, studying the viola da gamba and history of the European Renaissance and Baroque.
While at Indiana University, he availed himself of the violin making course taught by Thomas Sparks. He has nearly completed a violin and has begun work on another Renaissance instrument called a lyra da braccio. He also gained proficiency in violin repair and used that skill to become a professional violin repair man in a shop in the Seattle area.
Chris actively performs in musical ensembles in the Seattle area on the viola da gamba. Chris also has a small studio where he teaches his instrument to children and adults.
Though he spent most of his time making music and repairing instruments, Chris was always studying the txʷəlšucid language. All of Chris's free time was spent with Vi Hilbert's and Tom Hess's Lushootseed 1 and 2 books open, making flashcards and practicing the language with his two cats.
For Chris, his job as a language teacher for the Puyallup Tribal Language department is a dream come true: getting paid to study the language, to teach it, and to bring back the language that was nearly stolen from us.